Trusted by fortune 500 companies & startups alike



Services
You focus on the big picture. AppMix handles the IT
Web Development
We design, manage, build and maintain high quality custom software solutions for a wide range of businesses and individuals
Mobile Solutions
More companies are recognizing that mobility provides them with the opportunity to reshape their business.
Artificial Intelligence
Using AI we study your data to understand your customer behavior, so you can take timely action to increase sales & retain loyal customers
Chat GPT OpenAI
Our team of experts can help you seamlessly integrate ChatGPT into your existing software, to create a truly personalized and engaging user experience.
Read More..
About Us
We provide the highest level of service every step of the way
AppMix has been providing software service since 2008 from Mumbai, India. We offer a wide range of software development services like customized software development, web application development, open source customization, product development, website designing, legacy application migration & re-engineering services
We provide cost effective solutions that not only satisfy your needs but also add value to your business. We have a drive to understand your business and create customized, creative solutions for your IT needs. Our strength is in transforming what appears to be chaotic into simple and systematic information.
40%
Or more reduction in IT spending
10+
Years of happy customers
10
Million lines of code and counting
CLIENT SUCCESS
Thousands of passengers fly safe
Federal regulation requires all passenger flights to report passenger and crew data to the US government. We help develop an application that does data validation, frequent flyer lists, MCL management & flight clearance of chartered planes for domestic & international flights.
Read More..
Millions of careers matched
Finding a right college for students is a challenge. We engineered a college search engine application that allows students to find schools; they can drill down by geography, degree, and specialization to find the best school that matches their interest in their location.
Read More..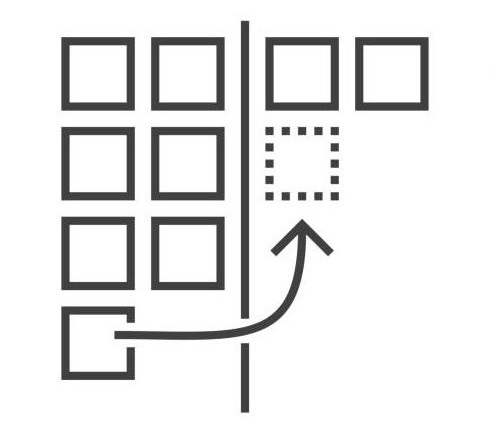 Online forms made easy
Creating a web form is resource intensive and time consuming. We developed an application that can build web forms, surveys, order forms, event registration & more in minutes. No coding is required, just drag and drop the desired fields. Embed anywhere or simply use the link.
Read More..
Testimonials
What our customers are saying
BARNES & NOBLE
SR. MANAGER MEMBER OPERATIONS
We engaged AppMix on an extensive project and were pleased with their professional knowledge and adherence to schedules. Particularly noteworthy was their commitment and personal guidance in shaping the project to meet all of our expectations, from both a business and technical perspective
TARGET DIRECT MARKETING
PRESIDENT
They were very competent, easy to get along with, reasonably priced and hit their deadlines on time. We finished a number of major projects and could not have been where we are today without them. I would absolutely hire them again. You can depend on them to get the job done.
APPBOY
COO
AppMix has the technical expertise to help you design and deliveryour innovation, whether you are a billion dollar a year company or a two person startup
SECURE TRANSIT INC
PRESIDENT
AppMix's native intelligence for IT consulting is among the best I have seen. They have the drive and energy necessary to see complex projects through to completion, guiding teams and clients through the entire lifecycle process, on time and within budget.
SSOE
COUNTRY HEAD
AppMix has provided a scalable solution that achieves our objectives and enables us to maintain a high level of service to our customers. AppMix has demonstrated real ownership and commitment to deliver for our customers and it's this dedication that makes our relationship work and produces winning result.
NKS DESIGN TECHNOLOGIES PVT. LTD
CEO
Our continued success is directly dependent upon the quality of our Partners, and we have worked successfully with AppMix for several years. Their talent in the areas of Project Management, Business Analysis, and Technical Development have surpassed our expectations.
Contact Us
Tell us about your project
Write a short description to let us know about your project and get a free estimate.
B-303 FairLink Center
Off New link Road
Andheri (W), Mumbai - 53, India